Good Hand Car Wash in Westside Vancouver
March 13, 2014
---
Where do you bring your car for a good wash in Westside Vancouver? You need a good car wash but don't have a lot of time like myself, where do you go? When and if I can make it to a hand car wash, I go to M & J on W 4th ave.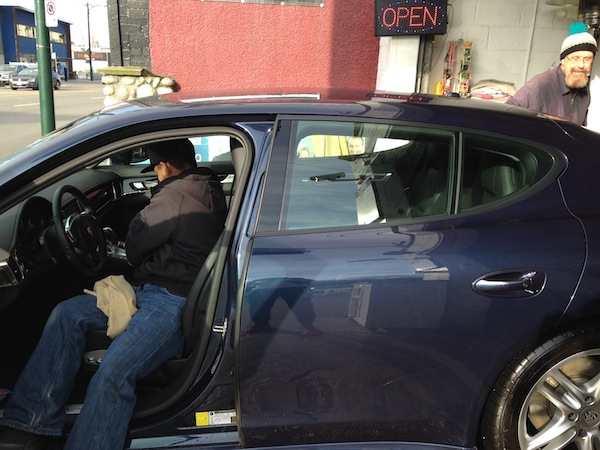 The people are friendly, careful and professional.
For under 20 bucks it's as good as it gets! The address is 1521 W 4th ave, located a few blocks east of Burrard street.
They also do detailing at a very reasonable price.
Oh by the way, on a sunny day, the place can be jam-packed so I go there first thing in the morning when there's usually no line up at all.
Picture taken this morning when they're cleaning my car. You guys are awesome!
---