Vancouver Has The Second Least Affordable Housing Market
March 13, 2014
---
Vancouver is expensive, did you know that it has the second least affordable housing market? If it makes you feel better, Hong Kong tops the list.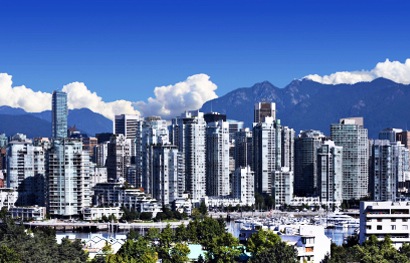 First the bad news — if the average Vancouverite could duck all income taxes and live entirely expense-free it would still take 10 years to bank enough money to buy outright a home in the city.
Now the "good" news — it's even worse in Hong Kong.
Vancouver has the second least affordable housing market, according to a recent study that took median home prices in nine wealthy nations and divided them by gross annual median household income. The only city that ranked higher in the Demographia International Housing Affordability survey was Hong Kong.
The median home price in that city rose to 14.9 times income, up from 13.5 times last year, according to the 10th annual report by Demographia. Homes in Vancouver, at a median price of $670,300, cost 10.3 times income. It was the sixth straight year the city ranked among the top three least affordable markets according to the study, which fingered land use regulations as partly to blame for a shortage of affordable housing.
"Land use regulations … heavily constrain the supply of developable land," Alain Bertaud, senior research scholar at the Stern School of Business at New York University, wrote in the introduction to the report. "If planners abandoned abstracts and unmeasurable objectives like smart growth, livability and sustainability to focus on what really matters — mobility and affordability — we could see a rapidly improving situation in many cities."
Click here to read the rest of the story.
---